** ----- LIMITED TIME OFFER UP TO 50% on BULK Products + FREE SHIPPING ----- **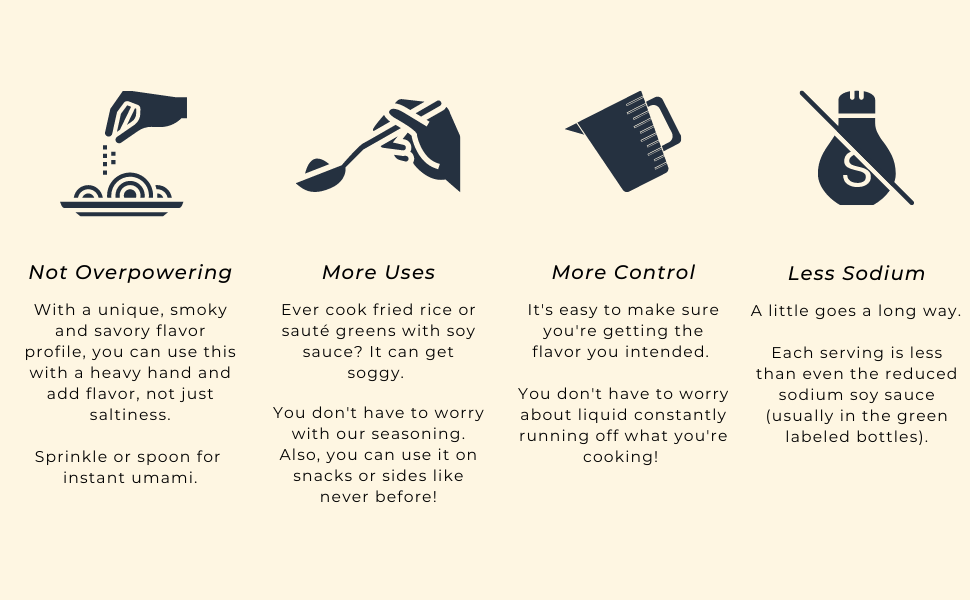 Our Happy Customers (Verified)
Great Balanced Flavor of Soy Sauce without the liquid
Great Soy Sauce flavor in a simple powder form. Right amount of saltiness, not overpowering. The powder form allows me to put this on more foods. Great product!
This powder is great for sprinkling on all sorts of stuff. We use in on sashimi, tomatoes, hard boiled eggs and all sorts of veggies. Has a real umami taste and is not overly salty. I suspect it will go well on a grilled steak or hamburger. Well worth a try. I'm a spice fiend but I haven't found anything like it on the market.
I never thought to use soy sauce as a dry seasoning. They use dehydrated soy sauce, salt and onion to create an amazing spice. I've used this on my roasted brussel sprouts sprinkled on before cooking and on my chicken and salmon sprinkled on after.