COME ON IN. THE WUJU'S FINE.
We are WUJU, your delicious destination for the ingredients, creativity and courage to cook whatever you crave, wherever it comes from, whenever you want it.
Our hot sauces, cooking and table sauces and Asian-inspired foods bring bold, umami flavor to your kitchen simply and without shame. Hey, if it tastes good, why be shy? Be brave.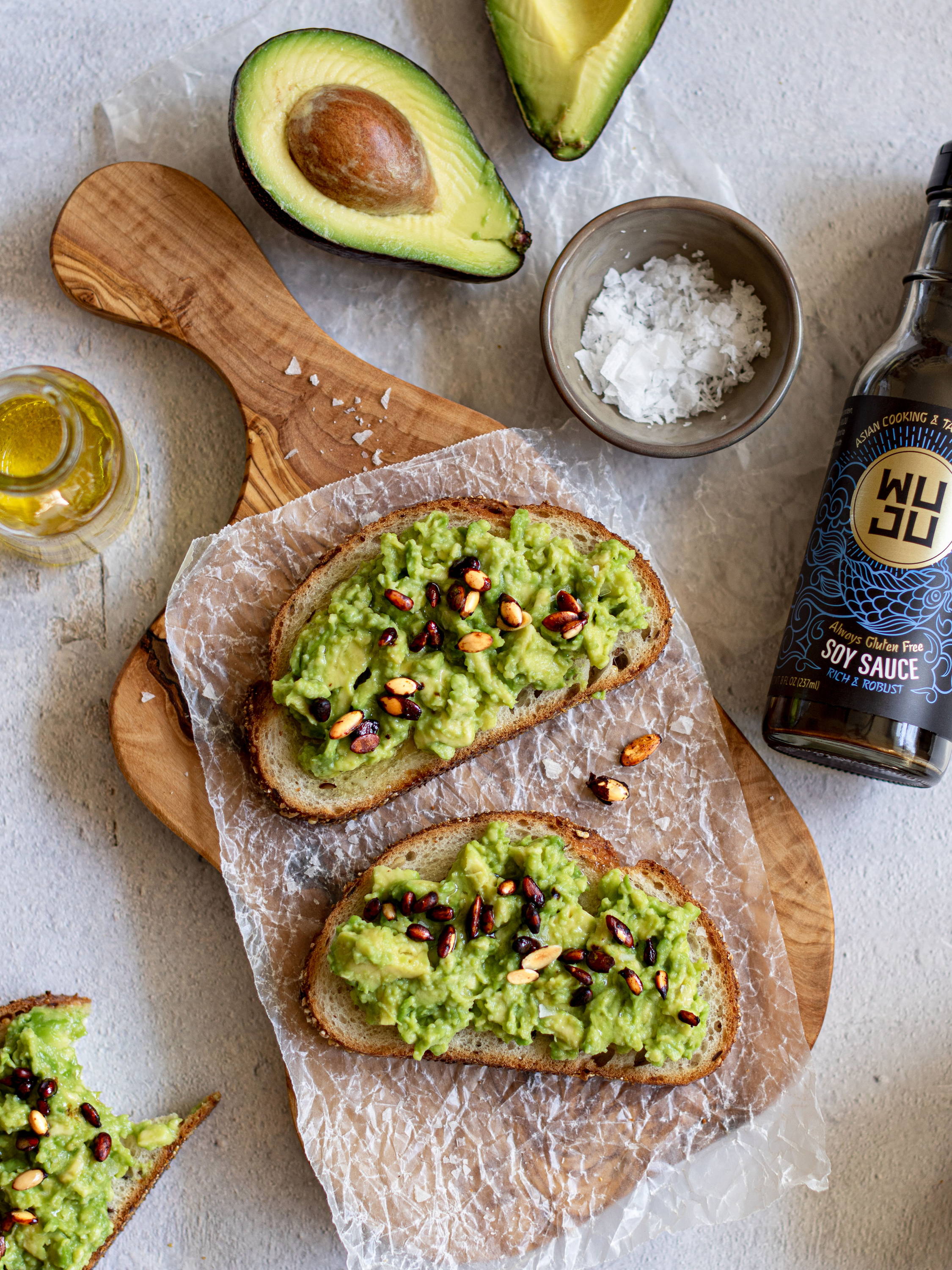 EASY. ACCESSIBLE. AWESOME.
Convenience is just as important as quality in our quest to make Asian cuisine a regular in American kitchens. We prove that you don't have to rely on restaurants or takeout to enjoy complex Asian flavors. We offer versatile products to fit every taste, cuisine and home menu (seriously…try us on a burger or nachos). And we make our foods easy enough to enjoy every day — even when you're pressed for time.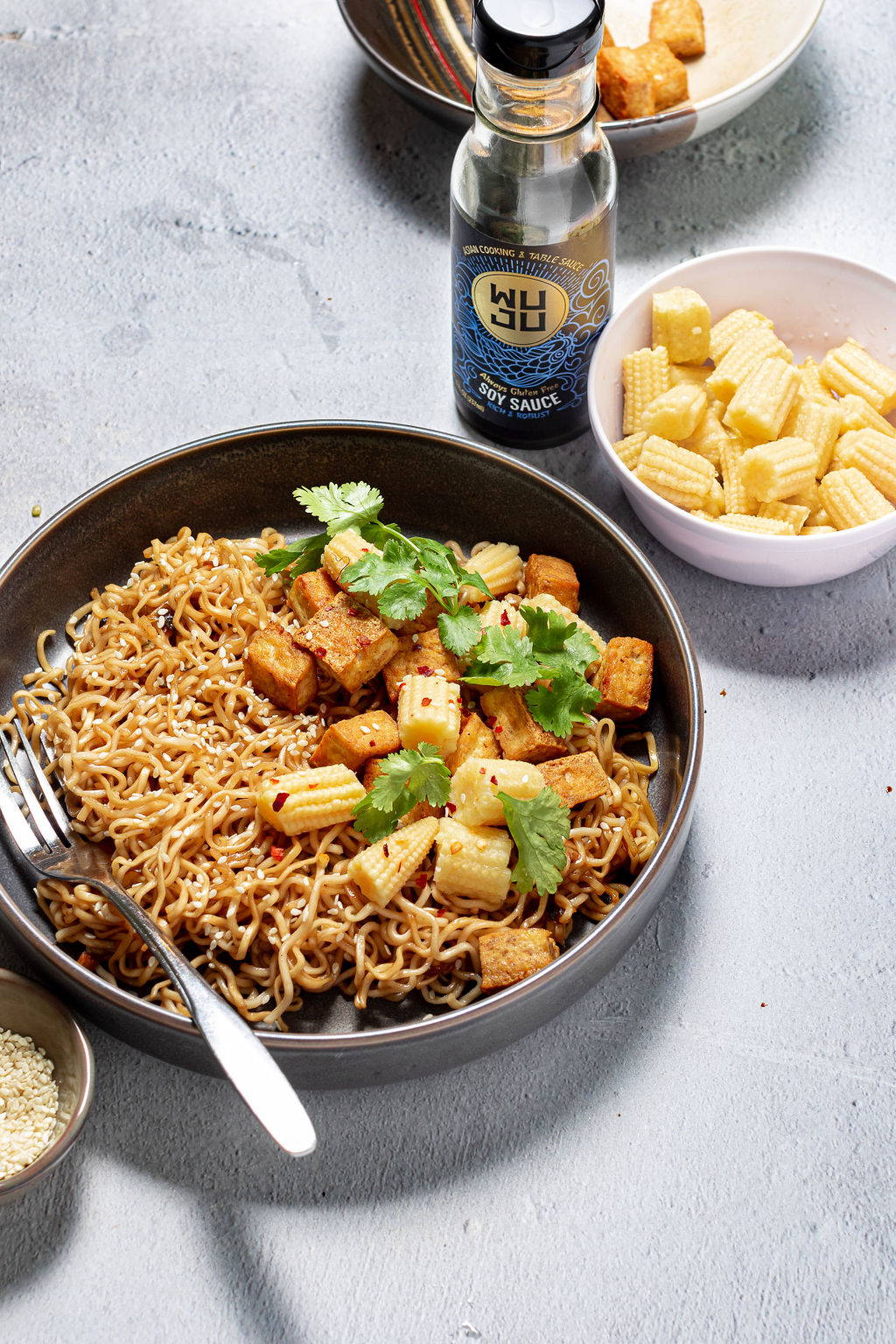 Narrow-mindedness and short-sightedness never led to anything delicious. That's why change doesn't scare us.
Our products relax and reinvent the imaginary rules of Asian cooking to serve up something fresh, flavor-forward and worthy of today's evolving tastes.
It all started with our Kickstarter-backed hot sauce, and now WUJU has grown into a range of multitalented products that dare to do what most Asian brands don't: bend the rules.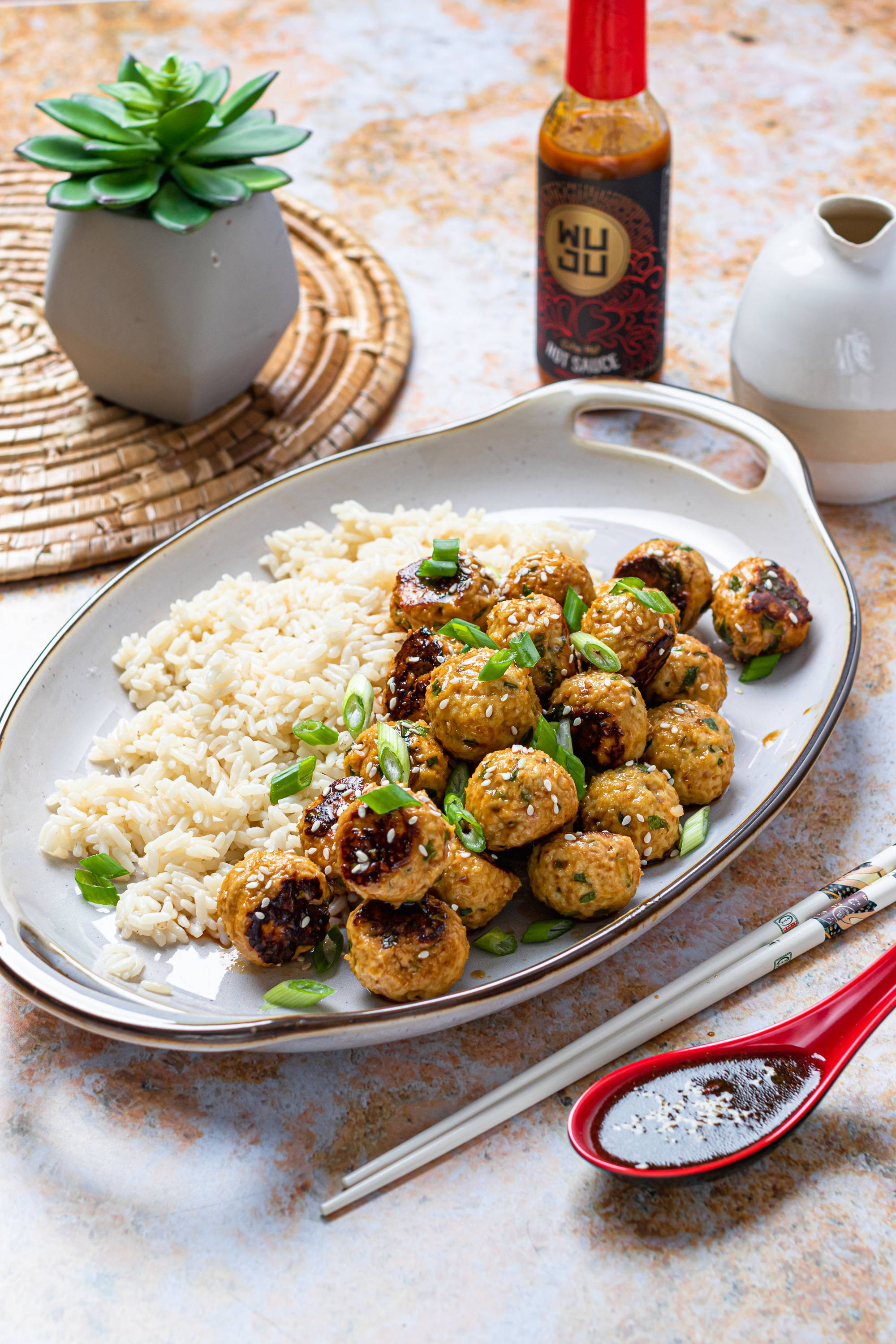 A HISTORY OF FEARLESSNESS
The Wu family may not be chefs, but they know food like nobody's business. As brave first-generation immigrants and restauranteurs, WUJU founder Larry's parents were literally the secret sauce behind their success. Even though they weren't expertly trained, they handcrafted all the base sauces that were used in-house in their six restaurants and were cherished by their communities.
Plus, Larry left the security of his "normal" job to pursue his true passion with WUJU, so I guess courage kind of runs in the family.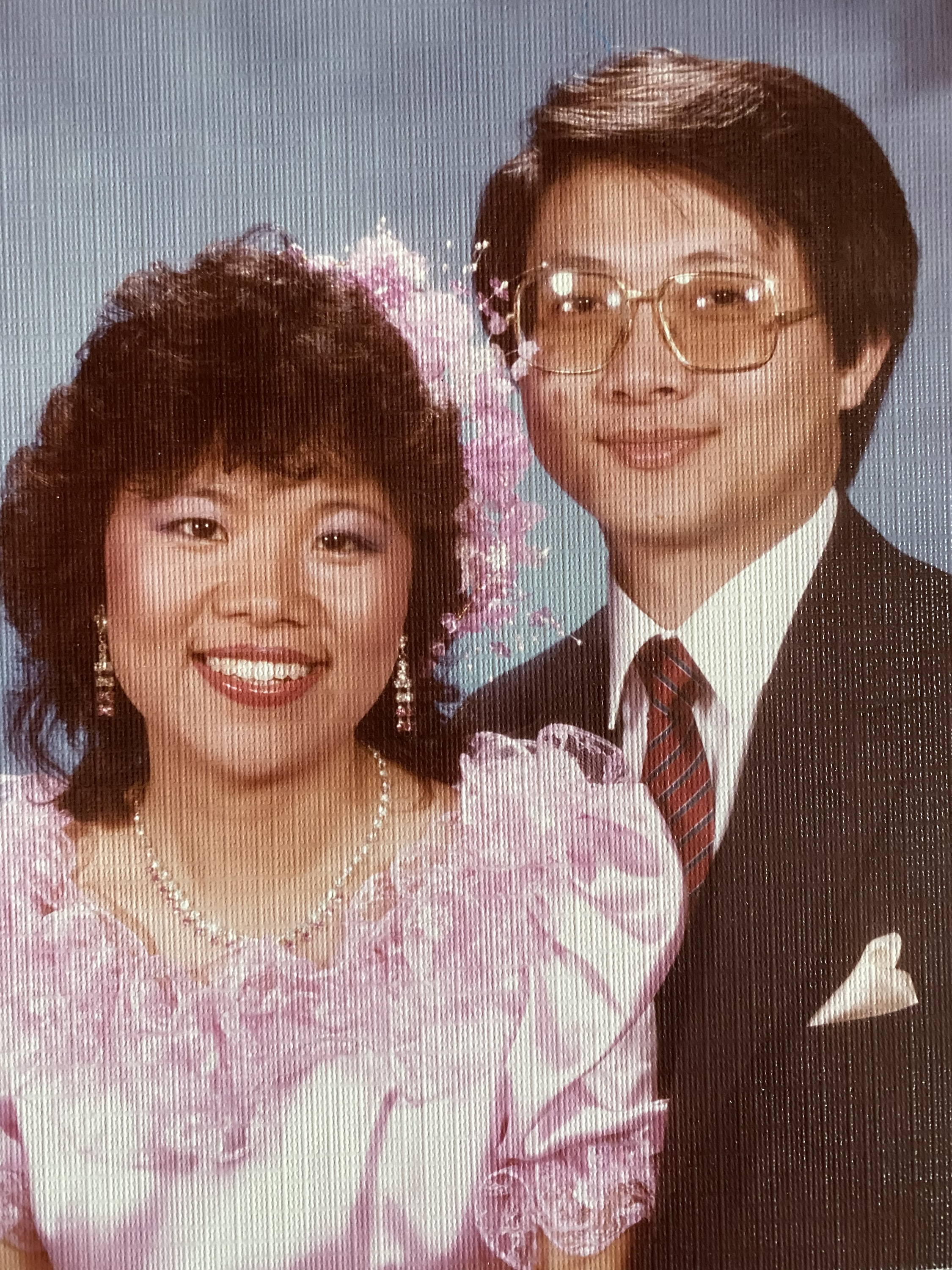 Larry's parents Chiao Jane Chen (Jenny Wu)
and Jong Sheng Wu (Eddie Wu)