Flavor is a Universal Language
Our goal is to make Asian food for the American audience.
The classic American Chinese and Japanese restaurants we know accommodated patrons through Western techniques like sweetening sauces and frying.
Those pioneers inspired us to achieve the same goals with packaged Asian food so you can use Asian style flavors from sunrise to sunset.
The WU Behind the WUJU
From first-generation immigrants serving local customers to second-generation serving people nationally.
OUR STORY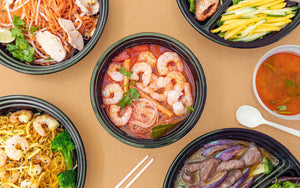 Fit For Your Family
We took decades of restaurant experience and serving, customers and built flavors that you can use in your everyday cooking at home.
RECIPES suggestions